As a social media agency, you are keen to win new clients. An effective tool for doing so is a proposal that provides the solutions to problems your clients might not even know they have.
Many businesses today know they need to be active on social media. The trouble is they don't have the time, resources, or the experience to execute a social strategy. They don't know what platforms they should be using or what and how often they should be posting. What's more, in some cases companies find it difficult to come up with growth strategies to increase their authority.
While many organizations know they need to have an active social media presence, sometimes the fog that surrounds social media can make thinking about it overwhelming to them. If you are presenting a social media proposal to a client, the solutions you offer might just give them a new set of problems to consider. So how do you come up with the winning formula that will give you the proposal that wins the business?
There are three methods for creating an effective proposal and leaving your clients with no option but to consider it as their best solution.
Research clients and their marketplaces
Researching your clients is key. You can't propose solutions to companies if you haven't taken the time to understand their brands. How do you know what the solution is if you don't know what their needs are?
There are several important things that you need to ascertain before you can even consider putting together a proposal.
Who the brands are and what they do
What the brands stand for
What they are offering their clients
The challenges brands face in the current climate
Their competitors and what the competitors offer
How the brands stand out among other companies in their industry
The brands' social media presence versus that of their competitors
Once you have ascertained the above information, you can begin to dig a bit deeper into areas such as the brands' competitors and the competitors' social media presence. While you don't know the competition's performance concerning their bottom line, what you can determine is how they perform on social media.
How do your potential clients rank against their competitors? Knowing how they compare to each other will give you much greater depth to your proposal and really show that you know the marketplace and those that operate in it.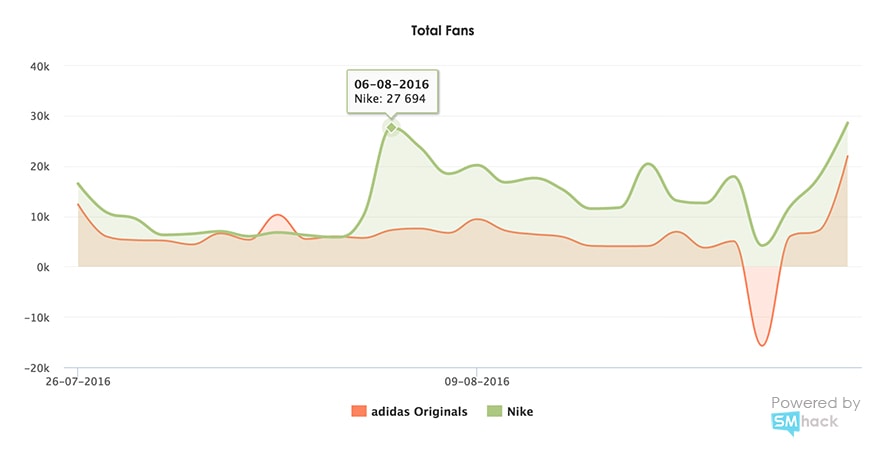 Standing in front of clients with their competitors' Facebook page stats, for example, is a great talking point and helps you to formulate the right strategy for your prospective clients. If a client's page only has 1,000 likes and the competitor's has 10,000 likes, there is clearly some room for improvement.
How do your clients engage their audiences and what sort of things do they post? How do their pages add value to their audiences? What are their response times? The majority of people who respond on social media expect a response in an hour. Are your clients meeting those expectations?
What social media strategy will you implement?
It is important that you demonstrate the strategy that you have devised for your clients. Designing the right strategy depends on how well you have researched a client's brand and identifying the right social media for it. Different social media platforms offer different audiences, and there is usually more than one suitable medium for the client that you are trying to win.
Do your clients offer products that are visual that would win the hearts and minds of people on Instagram? Perhaps they are more business focused, and their potential audience is using LinkedIn. Formulating a strategy should include the platforms you are recommending, along with the reasons why you are recommending them.
Another key feature of your proposal should be the content strategy. What will you post? When and how will you ensure that it is relevant content? How will you engage with your client's audience? Content strategy has to begin with the number of posts that go out on each social profile per day. These posts cannot go out at random times either. You need to identify the best times to post so that your efforts achieve maximum engagement.
While clients pay you to devise and implement a strategy, they also like to retain some element of control. It is therefore important to ensure that you make sure the accounts are visible to the customer. Doing so will reassure the client that the social media is not completely out of their hands.
Use tools that give your customers access to their accounts. Clients can then get involved from time to time, especially when they see momentum building. For clients to be able to entrust their social media to you, it is crucial that they feel in control.
Reporting progress
At the end of each week or month, your clients will want to see how their social media is performing. They are paying you for a service, and they want to see the results of that service. As a good social media agency, you should be regularly updating your clients on how their profiles are performing.
For example, the metrics that you report on should include the growth of the audience on Facebook, Twitter and Instagram accounts. You should be able to show clients their busiest times, the best times for engagement, and how their pages are doing.
Demonstrating the depth of the analytics will provide your clients with something tangible and show them that you are serious. When you put together your social media proposal, include the metrics that will show them the most results. Point out the top engaged posts, which hashtags they should be using, and which types of posts performed best. These are all good, measurable metrics that will show that you know what you are doing and that you mean business.
By being able to demonstrate the complete picture to your potential clients, your proposal will be taken much more seriously than if you simply said, "This is where you should be, and this is how much it will cost." You don't need to prepare a 100-slide presentation, but a few key slides demonstrating what you can offer will put you way ahead of any possible competition.
The following two tabs change content below.
Nikhil is currently the head of marketing at SMhack, a social media management software startup. He likes to experiment with social media consistently and document his experiences in his blogs. He understands the hidden potential social media has and is always looking to learn. Nikhil also contributes regularly to Jeff Bullas, Social Media Examiner, and Maximize Social Business. When he's not on Facebook you can find him digging the latest exploits of Tom Hanks and Steve Carell.
Latest posts by Nikhil Premanandan (see all)