Influencer marketing works.
A case study by TapInfluence and Nielsen Catalina Solutions found that influencer marketing – the practice of working with influential online personalities – resulted in a staggering 11x ROI over comparable digital marketing channels.
Further, a study by Adweek reported that a full 94% of marketers who tried out influencer marketing have found it to be effective for their brands.
With figures like that, it's surprising that a higher percentage of the marketing budgets of most companies aren't marked for influencers.
The large number of influencers who need to be involved in order for reach to compete with more traditional channels (such as a brand ambassador program) as well as a digital channel (such as PPC) presents a bottleneck for marketers.
But new technologies are changing the game and transforming influencer marketing into a more viable – and profitable – channel.
Martech Influencer Marketing Tools
With the advent of Martech, influencer marketing can be turned into a more regular and strategic process, much like search, social media, or content marketing.
Indeed, there are over a 100 tools in the space that offer five distinct capabilities to marketers:
Discover
Connect
Engage
Recruit
Measure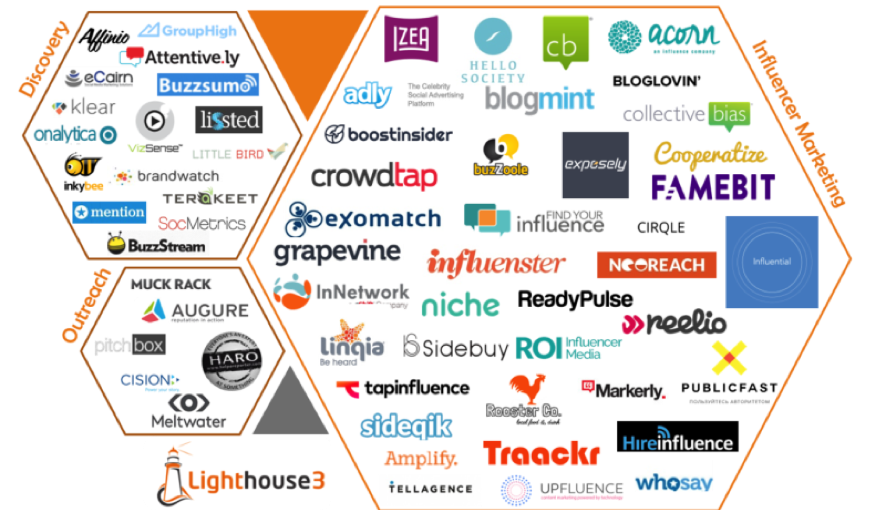 Source: MarTech Today
Let's explore five ways in which brands can use this capability to ace their influencer marketing efforts.
1. Influencer Identification
Digital marketers have traditionally relied on very rudimentary search tools to identify which influencers are relevant to their target audiences.
Performing a Twitter search to see which influencers have mentioned a specific topic recently, pasting them to a spreadsheet with their follower count and contact info, and then rinsing and repeating is not a particularly sophisticated method of finding worthwhile influencers.
There exist a host of tools that let you find influencers on the basis of their bios and professions, their expertise, the demographics of their followers, what their conversations are revolving around, and of course their existing engaging metrics, and even projections of future likes and shares!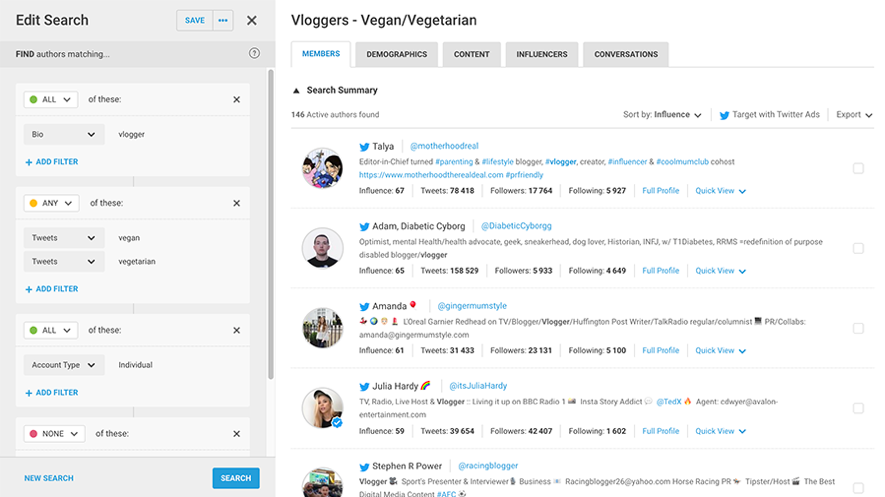 Source: Brandwatch
Further, some platforms are fundamentally changing the game by analyzing big data from social media with algorithms that use artificial intelligence (AI).
These algorithms are capable of selecting a list of influencers to contact based not only on which topics they mention often, but on what their followers are talking about, how influential those followers are, as well as their personality profiles – down to traits like extroversion and neuroticism (more on this later in the post).
Advanced analytics also allow marketers to attribute the value of influencers directly, rather than a mere correlation between campaigns and final clicks.
By weeding out leads who would have converted anyway, and placing value on the true source of a lead as opposed to merely the last influencer to engage them, the actual value of influencers can be better estimated.
2. Price Forecasting
Gauging the ROI of working with an influencer is difficult. That makes budgeting for influencer marketing a real pain, especially on a campaign-by-campaign basis.
Offering too little can put them off, and offering too much can result in wasted effort.
High profile influencers tend to demand an upfront fee rather than profit sharing, which makes models capable of predicting the value of the exchange incredibly important.
Predictive analytics tools empower marketers with the ability to identify followers who are actually engaged as well as relevant enough to become possible customers.
Machine Learning (ML) technology makes it possible for a brand to tie these metrics to the performance of previous campaigns, arriving at relatively accurate forecasts of future revenue.
Productized solutions built to tackle these tasks are already on the market. Influential.co claims to use "AI and machine learning to suggest influencers through actionable insights and predictive intelligence," including the ability to "submit your price and wait for an offer."
Sideqik, meanwhile, ranks each influencer with an "earned media value" (EMV) based on predictive analytics.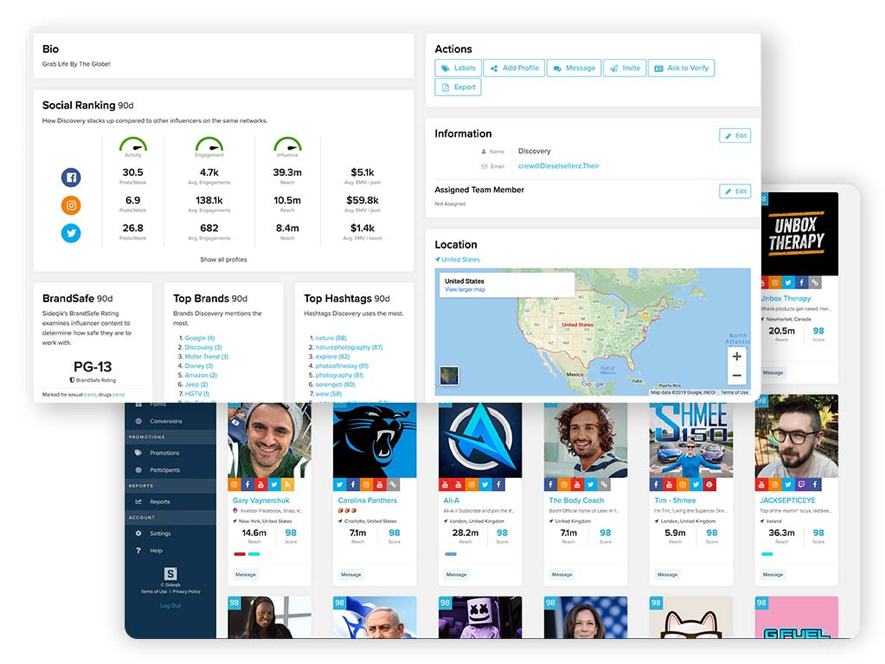 Source: Sideqik
These estimates will only get more accurate as the algorithms improve as well as the hardware they run on becomes cheaper.
Indeed, a better IT infrastructure is an essential component for martech tools to minimize the cost of data collection as well as analyze it at the scale necessary to match the incessant interactions and conversations taking place on social media.
3. Matching Psychographics
Influencer targeting platforms powered by AI, such as Qoints and Influential, empower marketers with the remarkable ability to target influencers and their followers based on psychographics.
Psychographics take things a step beyond demographics by factoring in interests and psychological traits.
Campaigns designed to reach certain influencers and their audiences can be identified as relevant based on interests and tailored specifically to match the psychological traits of each audience.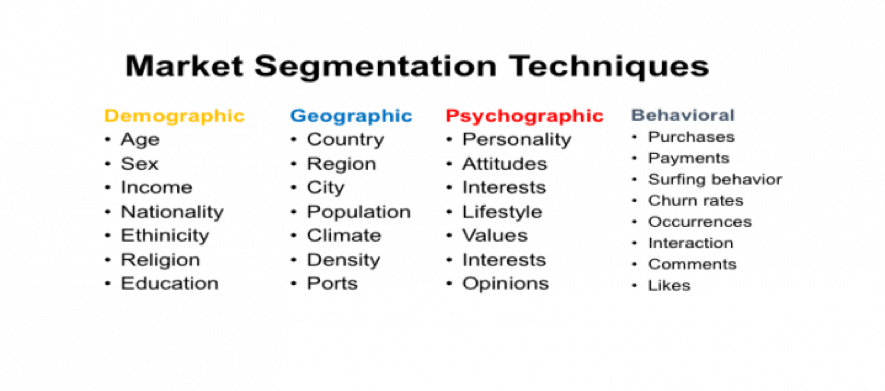 Source: Hult.edu
For example, some influencers are more likely to share something if it is frightening or rage-inducing, while others may be more likely to share empowering or awe-inspiring content.
Needless to say, being armed with this knowledge can go a long way toward expanding reach.
These approaches aren't without controversy, of course. Cambridge Analytica took a major hit in the media and fanned the flames of social media distrust when it was revealed that they were using psychological profiles of users to manipulate voters in the 2016 US election, among others.
Regardless, these technologies aren't going anywhere, and marketers will need to ride the line between breaches of trust and keeping up with competitors.
Most importantly, they need to collect accurate social data, which will enable them know and segment their customers.
Without enough data on their audiences, there is no chance a brand will be able to use the right influencers or send out the right messaging to their customers.
4. Identifying Fake Followers
Less-than-ethical influencers have taken advantage of brands' obsession with the number of their followers and likes.
This is why buying fake followers, shares, likes, views, and other metrics are rampant across social media platforms. This obsession and greed has led to the rise and fall of many a social media influencer.
Thankfully, AI tools are already available to spot fake followers so that brands don't waste their time on what seemed to be a good opportunity.
Hype Factory, for example, has built an AI capable of estimating how many fake followers an Instagram account has.
It assigns each profile a quality score based on an algorithm that was trained on human-qualified data, enabling brands to weed out suspicious as well as less-valuable followers.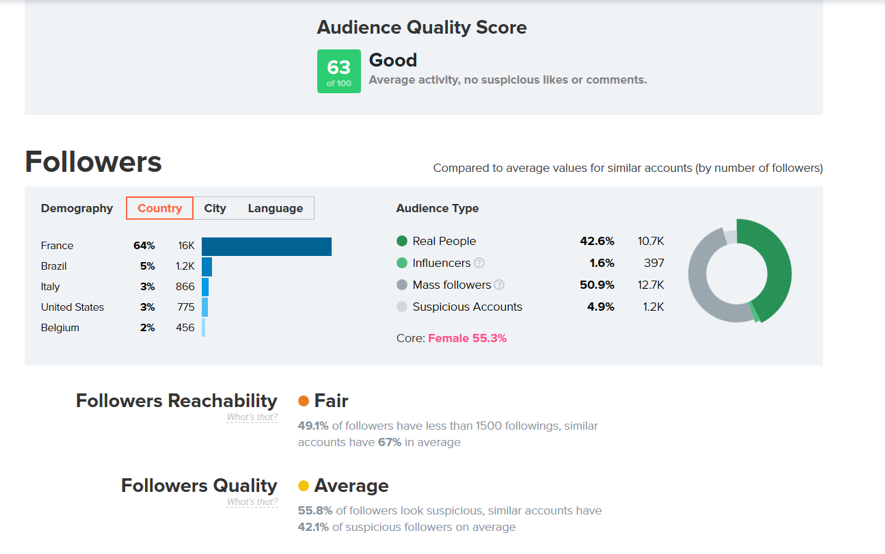 Source: HypeAuditor
An interesting article from ParallelDots revealed how they used their "semantic similarity" algorithm to identify bots on Twitter.
By identifying profiles with an unnatural fixation on specific topics as well as repeated tweets that were very similar to one another, they were able to identify fake followers with significant accuracy.
5. Scaling Influencer Outreach
Influencer platforms like those discussed here are transforming influencer marketing into a viable channel that can be scaled as effectively as more traditional methods.
Linqia, for example, organizes outreach into role-based campaigns with clear objectives and reporting, as well as automatic checking for consistent brand inclusion, FTC disclosure, and sentiment analysis to ensure that the influencer campaigns are producing a positive message.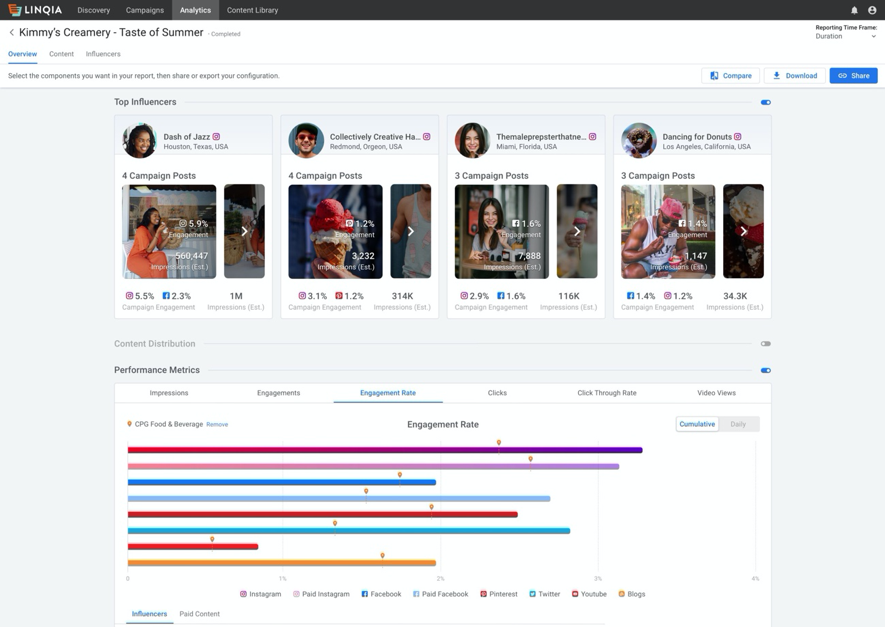 Source: Linqia
Another platform, OpenInfluence, helps marketers scale their influencer campaigns by consolidating content guidelines, strategy, production, editing, influencer identification, fraud prevention, compliance, and other important elements all in one place.
By transferring the process out of the spreadsheet and into a unified platform, these tools allow influencer outreach to be approached in a systematic way, not entirely unlike how a PPC firm would work with Google Ads.
This affords marketers with volumes of reach, engagement and conversions that would otherwise not be possible, even with intense manual efforts.
Ready to Start Influencer Marketing Campaigns?

Influencer marketing technologies are mainstreaming what was once a relatively niche sector of the industry.
Marketing firms with access to price forecasting and influencer targeting tools can be expected to outperform competitors who don't, causing the lines between communication, entertainment, and marketing to further blur.
Do let me know in the comments how your brand is identifying and using influencers as well as what approaches are working for you!
The following two tabs change content below.
Dipti Parmar is an experienced business and marketing consultant. She helps startups, brands and individuals build a stellar online reputation and establish thought leadership in their industry, with innovative content and digital marketing campaigns. Dipti's insights have been featured on major publications like Inc, CIO.com, CMO.com and Entrepreneur Mag.
Latest posts by Dipti Parmar (see all)