According to various studies, eCommerce cart abandonment is common. The virtual journey of an online buyer has many obstacles. Finding the actual cause of unfinished purchases becomes difficult. It is difficult to know those causes as the users may be living far away from your business premises. What can you do to reduce cart abandonments?
In such a situation, you can probably guess a few possible reasons and work on them to reduce cart abandonment. Some of the reasons can be unexpected costs, poor navigation, exhausting checkout process, and website security.
To help you tackle the core issues, I am sharing some of the effective strategies in this post, whereas trying different eCommerce marketing tips can also help you overcome the loss you may bear because of increasing cart abandonments.
Add Custom Fields to the Checkout Page
The users' inability to contact you about the product/service while placing an order may make them leave your website. The default checkout page has basic options.
To acquire orders and listen to your customers. You need to add custom fields such as message boxes, checkboxes, etc.
Almost all the eCommerce platforms lack the ability to customize checkout pages. You will have to alter the code or install a plugin for it.
Among the various eCommerce solutions, the Magento 2 add field to checkout is a reliable extension if you have built your store on the latest version of Magento. You will need to find an alternative plugin if using any other eCommerce application.
Show Product Price in Local Currency
Using a global currency for users of all the regions may seem to be disappointing for many.
For example, if you allow users from the United States to pay in US dollars, they may understand the value of money immediately. However, if you show the same to Asian users, they may stop, convert the price into local currency, and rethink their purchase decisions.
To reduce this hassle for customers, you can incorporate automatic currency switching on your store.
The Magento 2 auto currency switcher is a reliable tool for enabling your eCommerce store to find users' physical location by their IP addresses and convert prices into their local currency. This eliminates the user's concern about product pricing, which ultimately reduces cart abandonments.
Improve and Convey Store Credibility
Online buyers won't place orders on sites whose online stores are not credible in securing customers' privacy and financial records.
Despite the increasing threats to their identity, they will purchase from online stores that are clearly secure sites.
Start focusing on security by making the website connection secure for possible data leaks and collaborate with safe payment gateways.
These are the basics and must-haves. Whereas, failing to communicate to your users that the platform is secure may contribute to cart abandonment.
Use logos and security symbols to make the customers can see that you are providing a secure shopping platform. Failing to display trust logos may result in a 61% decline in purchases, as suggested in the survey reported by Foundr.
Avoid Escalating Prices
Online buyers may buy something either unique or quite cheap on the web. They are not ready to pay a single penny above what you quote on your landing page.
If you will be charging shipping and handling, value-added tax, or any other cost that may incur while delivering the product, you must display it right from the start.
Let the customers know what they will pay right from the beginning. Avoid escalating cart prices, such as showing a shipping calculator, so that they get to see the price is fair.
Send Soft Emails for Abandonment Carts
You may not know the exact reason why a user has left the purchase incomplete. During the checkout process, even if the purchase wasn't completed, you might have acquired the email address. You can utilize it to make them consider finishing their abandoned carts.
You can send a soft email to remind them about their unfinished purchases. The first email reminder can be as soon as they abandon the cart.
Whereas to reach out more effectively, you can send reminders at a later stage with appealing deals and discounts. Getting special offer emails with a product may compel them to be your loyal customer.
Allow Guest Checkouts
Several online users do not bother to create accounts on eCommerce websites for purchases as their personal data remains with the store.
They may like the products, add them to cart, but leave the website when they get to know that user registration is mandatory for checkout.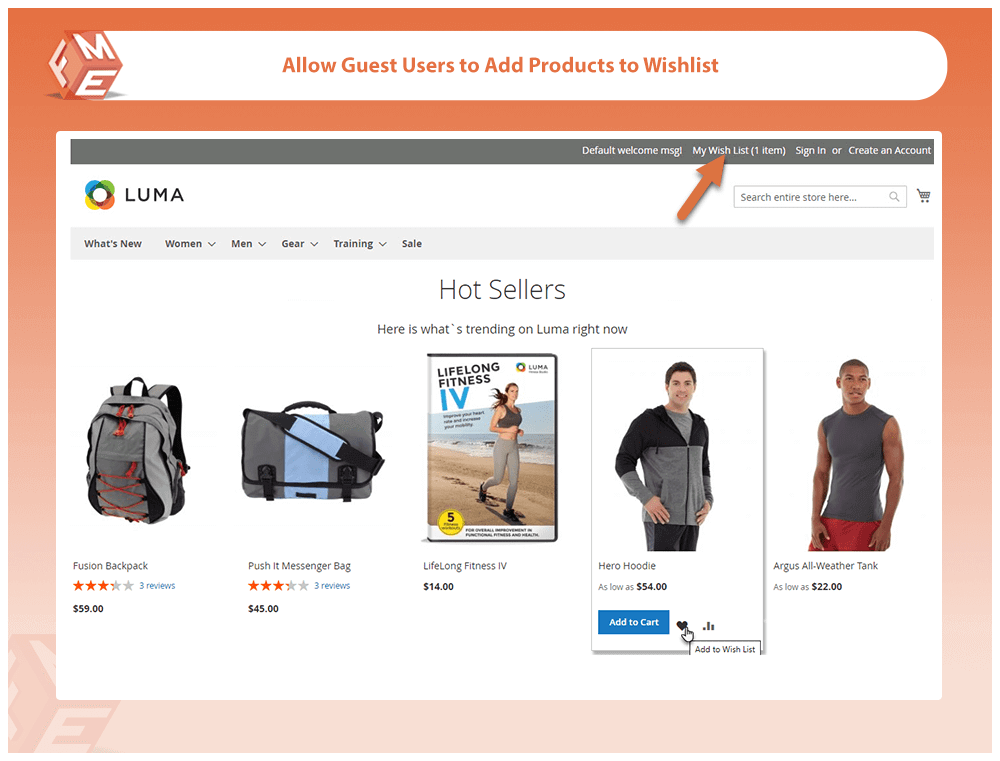 To streamline the checkout process, you can remove the compulsion of signing-up for an account and allow users to pay for the products as a guest user.
Final Words
Reducing cart abandonment is a continuous experience. The key to success lies in trying different strategies and evaluating the effectiveness of each.
Whereas, adding personalizing checkout fields and showing product prices in local currencies are among the proven techniques.
To reduce the cart abandonments further, you need to gain users' trust, maintain pricing consistency, allow guest checkouts, and remind users about their incomplete shopping with emails that include discounts and special offers.
The following two tabs change content below.
Basim Butt
Basim Butt is a Digital Marketing Expert at
FME Extensions
, a leading Magento Design and Development agency. He manages digital marketing of Magento 2 extensions developed by FME. Also, he likes to express his views and experiences in the form of write-ups. You can find him on LinkedIn.
Latest posts by Basim Butt (see all)