There is much to be said for a strong work ethic, a "can do" attitude, and for persevering when you feel tired. But like with anything in life, it's easy to take a good principle to an unhealthy extreme.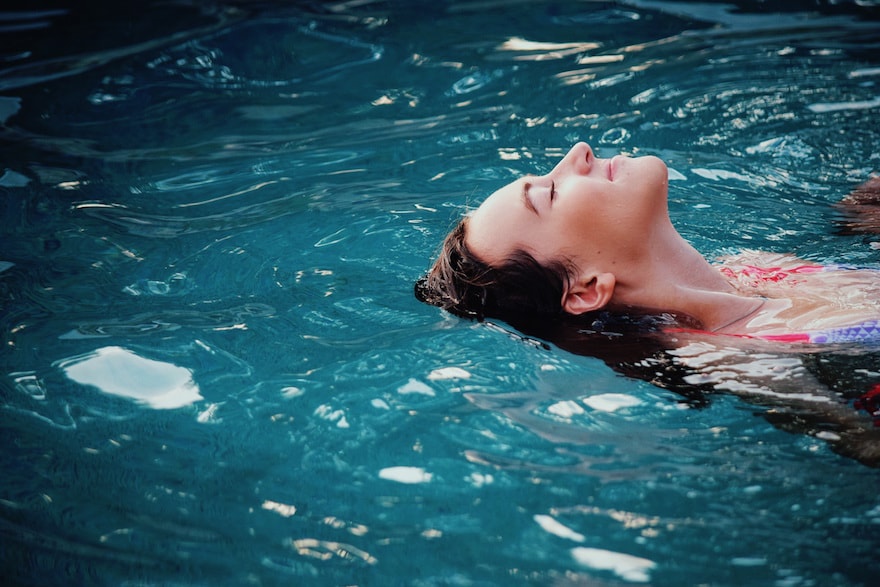 Freelancers need to realize that going on vacation is not merely enjoyable but also crucial to a wholesome life. And taking a holiday is possible—so long as you have a budget and excellent time management.
Life Lessons About Rest
I had to learn this lesson the hard way during my first year of teaching English. I have never been more exhausted mentally, emotionally, and physically than I was that year. There was always so much to do that I would come home from school and continue working at night, grading papers and preparing lessons. I always worked on the weekend.
At the time, I did not realize just how important it is to have clear boundaries separating times of work and rest. It seems counterintuitive, but resting well is actually essential to working well. Rest rejuvenates people, enabling them to work more effectively than they would without it.
In fact, one study has found that employees who are intentional about resting increase their productivity significantly. These employees also stay with their companies longer than those who do not prioritize rest.
The lesson was difficult, but I have since learned just how crucial it is to have a rhythm of rest in my life. Such a rhythm means planning appropriate amounts of down time throughout each day, week, and year.
Something else that I've learned since I have been self-employed is the powerful influence of environment. Probably most of us identify with needing to "get away" for a little while from the place where we normally live.
You might not even be aware that you need to get away. But once you've taken a little time at the beach or the mountains, you realize after you get home that you feel rejuvenated as a result of your break.
The Freelancing Pitfall
Now that I'm freelancing, I find it somewhat easier to rest well in light of what I learned as a teacher. However, the flexibility of setting my own schedule can certainly make it difficult to set clear times only for work or only for rest. I believe that this challenge is one many freelancers face.
This is not to mention the fact that if you're freelancing it's quite possible you're not rolling in dough. Vacations, especially international ones, can be expensive. Unlike a salaried employee, if you decide to take time off, you're making no income.
And perhaps the most dangerous aspect of this freelancing pitfall is how easy it is to feel like you have to be in touch with your clients all the time. You fear that if you take yourself off the grid, everything you've been working on will come crashing down.
You Can Vacation! But You'll Need to Plan, Plan, Plan
You're going to need to be very organized with your time and money in order to rest well when you take your vacation.
Travel Agents
Planning your vacation well in advance and budgeting will help you to save money in the long run. But it's also a good idea to use a travel agent when planning your holiday.
You might wonder who on earth still uses a travel agent in an age when you can go online and book just about anything yourself. Believe it or not, a lot of people do still use travel agents, especially millennials.
In fact, the people who are most likely to use travel agents are those who are trying to stay on a budget. Travel agents have a wealth of knowledge and can help you find the best deals. They can also assist you when something unexpected disrupts your holiday.
TravelPay
In addition to using a travel agent, a unique resource that can help you save money is TravelPay. Have you ever heard of a layaway plan for travel? I hadn't, until I came across this company. TravelPay offers "layby" plans, which is the Australian term for layaway. The company helps you to minimize your expenses by allowing you to pay for your vacation ahead of time. You can do so in installments, instead of all at once—and without any interest.
There is an initial fee of $100, but otherwise TravelPay requires no additional charges for its services. Americans wouldn't be able to find this solution because we would never search for "layby." Right now, TravelPay is for Australians only, but we can hope the company expands to the U.S. soon.
Should you be fortunate enough to be able to take advantage of TravelPay, you'll need to find a travel agent who works with the company. Then you can decide how many installments you want to use to pay for your trip. You can spread the cost of the vacation throughout two to six months, depending on what works best for you.
Another extremely helpful feature is that for those traveling in a different country, the company locks in that nation's exchange rate at the time of purchase. So if you're happy with the exchange rate in the country to which you're headed, you can use TravelPay to pay for your vacation at that rate ahead of time.
I've traveled in Europe when the euro to U.S. dollar exchange rate definitely favored the euro. It was expensive. But by locking in the exchange rate, you don't have to worry that the price of your trip will skyrocket when it rolls around.
Planning Your Work
If you plan ahead well, you can structure your work in such a way that you don't take it with you on your holiday. Writer Deborah Anderson presents three helpful tips for how bloggers, for example, can write and plan their posts in advance and achieve maximum holiday relaxation.
I would also emphasize not bringing devices (such as your laptop) that you normally use for work. If you have no choice and have to bring, say, your smartphone, be extremely intentional about how you use it.
Turn off your notifications from work-related apps. When you can, keep your phone in another room on "do not disturb." Decide not to take any work-related calls. Don't be a slave to the so-called "tyranny of the urgent."
Done Right, Travel Is Restful and Enriching
Vacations are essential, both for your emotional and physical well-being. With strategic scheduling, good client communication, and budgeting, you can dodge the freelancing pitfall of always having to work. We all need true breaks now and then—whether we realize we do or not.
The following two tabs change content below.
Jessica Mouser
Jessica Mouser is a writer, public speaker, and avid reader. She is fascinated by how a culture's beliefs shape its technology and art.
Latest posts by Jessica Mouser (see all)