Freelancing, no matter the product or service you offer to your clients, means living on the financial edge every single day. With no health benefits, no pension and no guaranteed salary, the slightest error in judgement can often lead to an immediate financial crisis and this fact serves to highlight the absolute necessity of a solid education in money management for all freelancers.
If you're interested in increasing your knowledge of and ability to manage the various finance-related situations that you're bound to face as a modern freelancer, check out these five sites on personal finance education for freelancers:
1. Balance Track
Balance Track, a website sponsored and maintained by the international group of credit unions, offers intensive financial education modules covering topics like credit scores, home ownership, personal taxes, dealing with financial crises and much more. Whether you're looking to brush up on core aspects of personal financial management or you want to learn more about why you spend the way you do and how to make meaningful changes to the way that you manage your money, Balance Track is an excellent – and absolutely free – place to start.
2. Federal Reserve Education

Among its myriad of information offerings, the American Federal Reserve's education website offers access to to everything thing from standardized forms and budget planners to blogs and opinion pieces reflecting on spending habits and how to manage them them with an eye towards the future. The website's use of grade and age sorting of its resources makes it easy to find information relating specifically to freelancers and entrepreneurs, giving you instant access to the resources that matter most.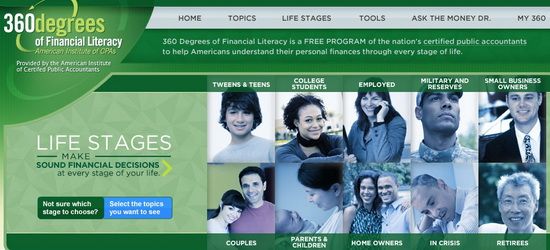 Sponsored and developed by the American Institute of Certified Public Accountants, the 360 Degrees of Financial Literacy website takes aim at Americans of all ages and financial backgrounds, working to educate the public on each and every aspect of personal finance management for the betterment of all. This entirely free resource offers value to freelancers from outside of the United States as well, covering topics both broad and specific in order to give you a leg up on budgeting, managing expenses and a healthy financial future.
The Practical Money Skills website promises financial literacy for all and it works to deliver on this tag line by focusing its resources on practical, everyday solutions to common money-related headaches. From saving when spending to being sure that you pay the minimum amounts required to the government in earnings taxes, this full-featured resource aims to not only educate you but to give you the tools necessary to make immediate positive changes to your freelancing endeavors.
5. Fast Forward Academy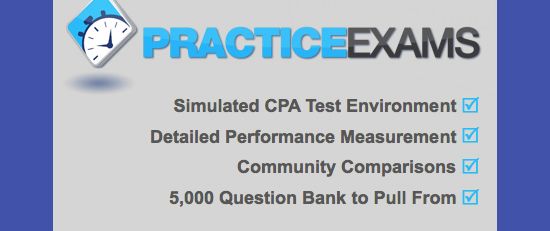 Learning to take full control over your finances, both personal and business, can be done no more thoroughly than by becoming a Certified Public Accountant! Fast Forward Academy offers access to the cpa courses needed to eventually tackle the Uniform Certified Public Accountant Examination, allowing you to make the leap from financially savvy to a true money management professional!
Conclusion
Looking to improve your level of financial literacy is the first step towards learning to better manage your money through detailed budgeting, improved spending habits and keeping an eye to the future throughout it all, allowing your tenure as a freelancer to be a long and profitable one. While the sites listed above offer wonderfully detailed resources, the biggest boon to your efforts comes from your personal commitment to the goal of financial freedom!
The following two tabs change content below.
Latest posts by GuestAuthor (see all)