Creating a business is exciting. When you finally get the paperwork from your attorney, and see your limited company listed online with your state's business authority, it starts to hit you. You've taken the first step towards financial independence. But before you go diving in, here are a few important lessons I've learned along the way that I hope you'll consider.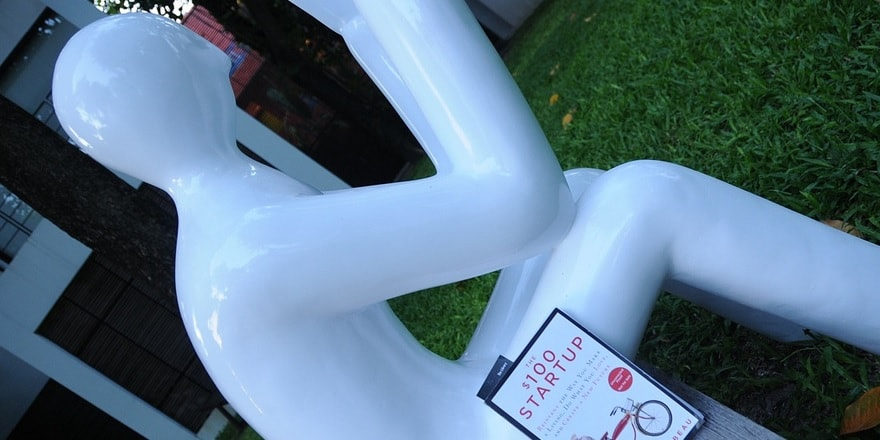 I want you to be successful, so take the time to listen and learn from my mistakes; trust me, you'll make plenty of them yourself along the way. No sense in repeating mine!
1. Consult an Attorney
I know, attorneys might seem expensive. The cost for hiring an attorney depends on the market where you live. For me in LA, my attorney charges around $500 per hour. In more rural areas, I've hired attorneys at closer to $200 per hour. To find the right attorney for me, I leaned on referrals from fellow entrepreneurs.
If you're going to hire an attorney, instead of using a site like LegalZoom or IncFile, you need to ask your potential attorney a key set of questions during your initial consultation (which better be absolutely free of charge).
What types of companies have you helped setup in the past?
Have you helped counsel startups that later became successful?
What are the tax implications of the various business formations I can choose from?
What documents are required by my state in order to launch a business?
Do you offer any packages for setting up my business?
How is your fee-structure setup if I have follow-up questions after my company is incorporated?
At some point during the conversation, it should start to feel like the candidate attorney is starting to interview you. This is important, as the answers you provide will help him or her better structure your business.
2. How Crowded is Your Market?
The good news is that no matter what direction you take your business in, once you find a good attorney, they'll be able to assist you in any future projects you take on. So, now that we've started with finding quality legal help, let's take a look at the market you're considering jumping into.
As a hypothetical, let's discuss a startup that wants to provide landscaping services to the community. How would you decide if the business is a good one to jump into? Let's look at a few questions to ask yourself, for starters:
How many other companies offer similar services in my market?
What is the average price charged for the services I'd like to deliver?
What are the pain-points that my competitors' customers experience?
What will motivate their customers to switch to my service?
What sort of helpdesk solutions can you provide to cater to customer demands?
What are the margins I can expect my products to offer?
The worst thing you can do is jump into a market where there is too much competition and margins are razor-thin. To win over customers, you need to be able to offer a price-incentive to entice them to switch. If your profit margins aren't high enough (at least 40-50%), your team won't be able to provide a quality service over a long period of time.
3. What Is the Quality of Your Team?
The most important ingredient for success is a team that can adapt to challenges and outperform the competition. While it might be easy to hire friends and family, it's far better to aggressively search for candidates with extensive industry experience and connections. If they've already been down the path before, then you can take advantage of the lessons their prior mistakes have taught them.
There is no substitute for experience. In business, mistakes cost money and time (two of your most valuable resources). To hire talented team members, you should expect to give up some equity in the business. It's unlikely that you'll be able to afford to pay full-rate for the services you'll need. Equity is a great incentive to help sweeten the deal and attract talented leaders into your startup.
Creating a business will be an exciting time in your life. It will be a time that is memorable for its ups and downs. The best way I can describe entrepreneurship is it's a rollercoaster without the safety rail. You're going to get hurt, but if you're strong enough and resourceful, you'll persevere and experience true financial independence.
The following two tabs change content below.
Ahmad is an MBA graduate of good humor and intelligence who hails from London. When he is not writing about technology and startups, he can be found traveling to some of the most thrilling places on earth.
Latest posts by Ahmad Raza (see all)