"It ain't what you don't know that gets you into trouble.

It's what you know for sure that just ain't so."

~ Mark Twain ~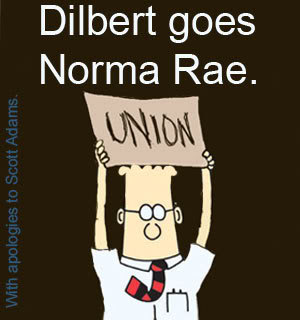 Reading through the comments here at GrowMap you can clearly see those who think for themselves versus those who believe what they are conditioned to believe.
If you can not explain WHY you believe something and provide evidence for that belief, you are blindly letting someone else make your decisions for you.
And that is exactly what most people – an estimated 97.5% of all people – are doing. They believe whatever the mainstream media, their employer, and the educational system have conditioned them to believe and hold fast to those beliefs no matter how much overwhelming evidence there is to the contrary.
Many more PRETEND that they believe what they're "supposed"

to believe so they don't damage their reputations or careers.

There is no way to estimate how many might fall into that group.
The ones most curious to me are those who hold two mutually exclusive beliefs at the same time – totally ignoring what must be massive cognitive dissonance telling them this is impossible.
Most people do not even realize where they are getting their

"truth" from – or how inaccurate it is!
Norma Rae is an excellent example. Many know the story told in the movie. Unfortunately that is miles from what really happened to the real Norma Rae. But how many ever realize that?
I am grateful that I was never so invested in the status quo that I had to stop listening to what some call "that still, small voice" that knows right from wrong.
Throughout my IBM career, time reporting requirements grated on me because there was no way to do it accurately. Lying grates on me so it was one of those "damned if you do; damned if you don't" things for me.
It was impossible to fill them out accurately, and to not fill them out accurately was a condition of employment: in other words grounds for being fired.
I was never good at accomplishing the

impossible while ignoring my conscience.
Later in my career when I was ordered to support marketing as a Project Manager to save several multi-million dollar sales, but marketing refused to provide a contract to bill my time against the little lies turned into weekly huge lies of having to record my time against my clients who were being shortchanged because I was away.
My awareness that we were continually corrupting the data that management used to make decisions – and how that bad data would affect the future of IBM – troubled me.
Unlike most people who work in corporations,

I could not just ignore all the wrongs

I was regularly expected to do.
When I became aware of how wrong IBM was doing their employees and that it was their plan all along to never honor what they had promised us in writing I resigned and walked away.
It was either resign and walk away or become the Norma Rae of IBM –

and I didn't see much potential in that creating any real change there.

Many DID stay and fight – the first judge ruling Cash Pension

Conversions illegal in Cooper vs IBM, 7th circuit Court of

Appeals overturned IBM Pension settlement, and the

Supreme Court refusing to hear Cooper vs IBM.

Deep pockets can delay legal proceedings until you all die of old age ~ something I could see in advance would happen.

Early in my career IBM was forced to pay back overtime pay

to PSRs (Program Support Reps). Imagine my surprise to find

they recently had to pay AGAIN for the SAME OFFENSE because

AGAIN they cheated employees out of overtime by illegally claiming

they were exempt. Their response to having to pay overtime?

IBM Responds to Overtime Lawsuits with 15% Pay Cuts.

Let me make this perfectly clear for those who believe in our legal system:

The wealthy elite control EVERYTHING including the Supreme Court.

There are different rules for big business and you and me.

We can NEVER prevail in a system so corrupt.

Do NOT waste your life trying.
I was so naive. I actually believed we could trust IBM…'Big Blue'…and our Paternalistic Founder Thomas J. Watson who appeared to care about his employees.
I believed that our having our benefits and pension provided IN WRITING every year meant something. What a fool I was – we all were. That meant nothing.
We KNEW we were working for sub-standard wages and putting in illegal overtime, but did it consciously for the "security" and "lifetime health benefits" and "real pensions" – all of which went *poof* in the blink of an eye.
Being cheated out of all that is what opened my eyes – and the largest Yahoo! group of that era sprung up over the fight to reverse the then illegal conversions of real pensions to cash pensions.
I include this excerpt and review about the Norma Rae movie because the reviewer is right. Those who choose to be employees need to realize they need contracts.
Only when IBM "converted" our pensions and starting charging retired plant workers more for health insurance than they received in pensions (in spite of our being promised in writing non-contributory health care for life) did I find out that only having a union contract can protect employee benefits.
Few are were as anti-union as employees of Big Blue.

Then I realized where my beliefs about unions came from:

IBM internal "training" and the media.
Over the years I saw what IBM customers did when their employees tried to force them to treat them with respect and pay them a living wage. White Freightliner told them if they tried to unionize they'd shut the Ontario, California plant down – and they did.
Today the media is successfully convincing some that unions

are to blame for jobs being moved overseas.
Did unions get corrupted? Yes. So we clean them up and make them international and force multi-national corporations to pay a living wage and stop their human rights abuses.
They are NOT going to do this voluntarily – ever. Unions are what forced them to reduce hours, offer benefits and pensions, and create weekends off.
No unions = those things are going away again. It is foolish to believe that unions are why jobs were moved offshore when in India the wages were equivalent to $2 USD an hour.
Americans simply can not live on $2 an hour wages so those jobs were NOT moved because of unions. They were moved because we have been conditioned to value money more than people. We can change that conditioning.
We have squeezed that lemon as dry as it can get and the end

result is poverty for everyone except the very few at the top.

Is that really what we want?

Instead we could have living wages for all and a lot less

money for the few who don't need any more of it anyway.
Would things cost more? Yes. Would that really matter? No. Things we did buy would last longer and we would buy less junk we didn't need in the first place.
WHAT WE CAN DO NOW
We can improve the world right now. Stop buying from multi-national corporations altogether and support small businesses instead. You can start by writing reviews for your favorite restaurants and every business you use. (If you don't use any small businesses use those same links and FIND SOME.)
Create our own separate economies that are self-funding

and not beholden to the banker's money or power.
I once struggled to figure out which companies were ethical and which were not. Now I realize it is simple.
If they wave the flags of "we have to make more profit for the stockholders"

what they mean is "money is our god" and "profits are more important than human lives" – the end always justifies the means –

regardless of the human suffering imposed.
This is the point that those who are trying desperately to cling to the status quo find most unsettling about me. They want to think evil actions like the Enron workers intentionally stealing from California citizens are anomalies – isolated incidences that involve only a few bad apples.
What I know is that these are NOT anomalies.

The are examples of a systemic, pervasive and

intentional striving for profits regardless of

human cost idolized by corporations.
There are huge changes coming in America and around the world because what usually kept many people from speaking out and being willing to object was the necessity of suppressing your own truth in order to keep your job.
As more and more people are "right-sized" and unable to find work with multi-national corporations that require you to sign your rights away, fewer people will have that incentive to be silenced.
Once someone realizes that they are never going to be able

to land another real career they can be honest for a change.
Those who still have mainstream jobs won't see it yet, but those who have either by choice or by being forced out of the mainstream can feel it coming.
The signs are everywhere:
Huge growth in healthy food sourced from local growers and ranchers.
Bloggers exposing evil wherever they may find it.
Buy Local groups springing up around the country. (Any around the world?)
Small Business owners realizing local Chamber of Commerce and City Councils did NOT have THEIR best interests at heart and are creating alternatives and running for local positions.
Americans have always been sold an illusion – a fairy tale:

that anyone can get rich if they just work hard.

That was NEVER true and it is far less true today.
It is easy for those who are so far fortunate to count themselves among the "haves" to blame those who have-not ~ and they are desperate to do that because they don't want to even consider the possibility that the "haves" of today could end up as bad off as those who are already have-nots.
That is more likely than ever – almost an inevitability because as the dollar buys less and less even those who consider themselves well paid will find it increasingly difficult to make ends meet.
That is why now is the time for all of us to wake up and demand an end to the corruption that is handing the few so much that there will be NOTHING LEFT at all for all the rest of us!
The following two tabs change content below.
Latest posts by Chirag Chauhan (see all)